SEO Managers tend to require not only business and marketing training but also training in some form of computer science. According to Rand Fishkin, CEO & Co-Founder of Moz, this type of role is all about T-shaped marketing. "T-Shaped basically refers to having a light level of knowledge in a broad array of skills, and deep knowledge/ability in a single one (or a few)," says Fishkin.
It is a very results-driven role, and it will be necessary to provide evidence you have successfully increased a company's position in search rankings. You will be expected to offer content creation ideas and planning based on analysis and data. You will need to understand the analytical tools used in the industry, specifically Google Ads and Analytics.
Depending on the position, you might also be required to demonstrate you have project management experience. Often showing you have successfully improved rankings for multiple businesses will be enough to snag you a job. However, you will also encounter employers who might prefer a bachelor's degree in computer science, business, marketing, or finance. Last but not least, you should also have an understanding of coding languages like HTML, JavaScript, and CSS.
What to Expect on the Job
Your world will revolve around websites and all the words that will drive people to click a link. Most new positions will entail an assessment of the site and other content collateral the company has in order to look for opportunities for improvement. It will also involve analysis, so you can identify the best places to make some fixes, and once done, you pretty much will start all over again.
However, there is far more to it than that. "What you really need to do is you want to be more incrementally based, but you need to be informed by and you need to be evolving your tactics and your work based on what the business needs right now," says Rand Fishkin.
SEO is an evolving process that changes based on what's required today and what will be required in the future. You will have to create lists of projects you can take on that will help you fight your way up the proverbial Google rankings. These tactics can include:
You will also have to identify your audience with research to identify targets. That plays a pivotal role in SEO as you have to ensure the keywords and strategy are designed to meet your audience's needs. You will focus on learning what they search for and how they search in order to find the best keywords to help drive content. "It could be content pieces, could be video, could be some combination of those things in social media, all forms of content. It could be tools, whatever you want, an application," says Fishkin.
As each new tactic is in play, you then have to measure progress and see where it can be improved. Improvement is a constant in this position, and it will even affect your targets. If your market is changing, you might find new opportunities with different targets that you never worried about before. SEO Manager is a position in which as much as things change, they also stay the same.
Specialising In One Area Is Like Going to the Dentist to Fix all of Your Health Problems.
STEP 1
Website Audit, all on-site SEO and off-site SEO
STEP 3
Get Results and Optimize
STEP 2
Implementation: Update current processes, adjust URL structure, and build links
STEP 1
Website Audit, all on-site SEO and off-site SEO
STEP 2
Implementation: Update current processes, adjust URL structure, and build links
STEP 3
Get Results and Optimize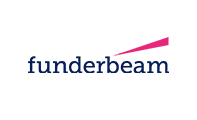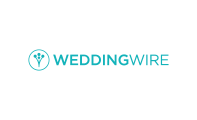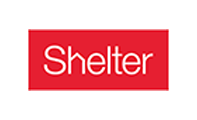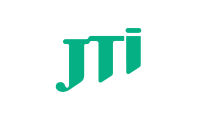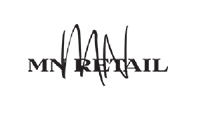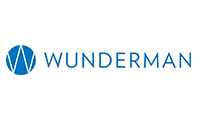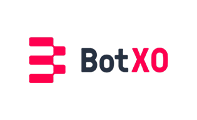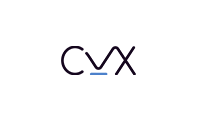 Start Changing the Way You Structure Your Growth With Better SEO
Privacy Overview
This website uses cookies to improve your experience while you navigate through the website. Out of these cookies, the cookies that are categorized as necessary are stored on your browser as they are essential for the working of basic functionalities of the website. We also use third-party cookies that help us analyze and understand how you use this website. These cookies will be stored in your browser only with your consent. You also have the option to opt-out of these cookies. But opting out of some of these cookies may have an effect on your browsing experience.
Necessary cookies are absolutely essential for the website to function properly. This category only includes cookies that ensures basic functionalities and security features of the website. These cookies do not store any personal information.
Any cookies that may not be particularly necessary for the website to function and is used specifically to collect user personal data via analytics, ads, other embedded contents are termed as non-necessary cookies. It is mandatory to procure user consent prior to running these cookies on your website.
Sources:
https://developers.google.com/search/docs/beginner/seo-starter-guide
https://digitalmarketinginstitute.com/blog/what-does-an-seo-manager-do
https://klintmarketing.com/seo-management/
SEO Management
Use the pillar topics you came up with to create a page or post that gives a high-level overview of the topic using the long-tail keywords you came up with for each cluster in step two. These pillar pages can essentially be a table of contents, where you're giving a description of the main topic, and briefing readers on subtopics you'll elaborate on in other posts.
SEO Management & Consulting
SEO is our specialty. Our agency and individuals have worked across several industries and our proprietary approach that begins with protect the brand, enhance the brand, grow the brand has been the basis of building sustainable growth programs. Check out some of our SEO case studies to see some of the work we have performed across a myriad of brands.
There are several agencies out there today…everyone can read about how to do SEO, but to put it simply…SEO is not about what you know, it is about what you can get done. SEO dominance is achieved when SEO is embedded in the organization's processes efficiently. Our clients receive top of the line service and we build their expertise internally to ensure continuity.
Customer led, and placing a focus on Search Experience Optimization will put you well ahead of your competitors and place your company in the rare space of welcoming changes from Google instead of living in fear of potential impact.
The Full Service SEO cycle begins…
Deliverables
Inseev's entourage of proprietary software tools and best-in-class 3rd party technology partnerships make it easy for us to deliver analyses, execution, and results that no one else can achieve with the same speed and efficiency.
Our proprietary Project Management Suite allows us to execute at scale across 7 SEO departments in an orchestrated way unlike anyone else in the business. Click through to see a preview of our different managerial tabs.
Best SEO Examples
As mentioned above, there are a variety of different things you can do for your business to enact your SEO strategy. Below we'll go over some examples of what this looks like in practice that you can use as inspiration for your own processes.
1. Writing compelling meta descriptions.
This is a high-quality meta description because it lets Google know exactly what the page contains, helping your content surface in the correct search results and helping audiences understand exactly what they're about to click on.
2. Getting content backlinks and inbound links.
A backlink, also called an inbound link, is when another website links back to your website or blog content. It's usually placed as a hyperlink on a string of text that relates to your content and, when clicked, they're taken to your site.
Backlinks are an effective SEO tool because they show search engines that your content is authoritative and relevant, helping you rank higher in SERPs. The image below is an example of a blog post from Kicksta that has a backlink to a HubSpot Blog post.
3. Optimizing your site pages for page speed.
4. Local SEO
Local SEO is improving search engine visibility for your business's location. An effective local SEO strategy will surface your content in search queries from customers in your local area, letting them know your business is there to meet their needs.
The image below is a SERP result for "best restaurants Brooklyn." The three businesses that appear in results have an optimized Google My Business profile that contains information that helps it surface in results for Brooklyn-area restaurants.
SEO Process
1. Historically optimize your content.
Devote some time each month to updating old blog posts with new and up-to-date information to continue ranking in SERPs. You can also use this time to add any SEO best-practices that weren't initially addressed, like missing image alt text.
2. Look out for changing keywords and new search intent.
After a few months, track how your blog posts are ranking, and which keywords they're ranking for. This can help you adjust subheadings and copy to leverage new search intent that your audience may be interested in.
3. Add more editorial value to your old content.
Sometimes, you'll find that a post is completely out of date. In this scenario, you should go beyond the average historical SEO update and give it a full refresh. You can do this by updating out of date information and statistics, incorporating new sections for added depth, and adding quotes or original data to give the post more referral traffic.
4. Create a monthly content plan.
To keep up with your SEO strategy, it can be helpful to create and refine a monthly content plan. You can place it into a spreadsheet, and your teams can track accordingly. The list below is an example of a content monthly content plan that takes the above steps into account.
Sources:
https://sitejet.com/consulting-services/seo-management-consulting
https://www.inseev.com/seo-services-and-consulting/
https://blog.hubspot.com/marketing/seo-strategy
SEO Management
With the number of your organic visits staying more than satisfactory and your improved user experience, your sales are bound to increase as well. SEO management and local site optimisation are directly related to increased sales. As more and more users today use local search queries.
SEO Management Cost: A 2022 Pricing Survey
| | |
| --- | --- |
| Tier 1: Full Service | Employs strategists to create a tailored SEO approach for your company's industry and company type, combining customer persona creation, search intent analysis, and thought leadership content. Tier 1 agencies will keep up to date with the latest Google algorithm updates, adjusting their clients' SEO strategies accordingly. |
| Tier 2: Content Marketing + | Produces blog content and landing pages with limited strategy consulting. Quality of content varies greatly, but is often good (well-written, 600-800 word all-text articles) rather than great (1,000+ word articles with tables, charts, and other graphics). SEO strategy is occasionally outdated. |
| Tier 3: Technical Only | No content production. Consists of a one-time website review to resolve technical issues and a rewrite of existing page meta titles, followed by occasional check-ins for maintenance. No focus on high level strategy, customer personas, or search intent. |
| | | | | | | |
| --- | --- | --- | --- | --- | --- | --- |
| Tier | Service Overview | Technical SEO | Content Creation | SEO Strategy | Reporting | Pricing |
| 1a | Custom-tailors SEO strategy to your industry and business needs. Works with industry experts to create thought leadership content. Includes technical audits, keyword research, CRO, and reporting. | Yes | Yes, 8 pieces/ mo written with input from industry SMes + interviews your team | Custom strategy tailored to your specific industry and business. Strategy is constantly updated with Google's algorithm changes and based on results. | Yes, with detailed analysis and updates strategy accordingly. | $10,000 to $15,000/mo |
| 1b | Technical audits, keyword research, in-house (generalist) content creation, and link building. Only the highest-tier package includes everything. | Yes | Yes, but one piece per week and written by in-house generalists | General strategy based on SEO best practices. Strategy is updated at set check-in times. | Yes, included in higher-tier packages or upon request | $7,500 to $12,500/mo |
| 2a | One-time $5,000 upfront investment for restructuring web pages and editing HTML tags, followed by monthly maintenance and link building. | Yes | No | Limited research to determine high volume keywords, no search intent analysis or strategy updates. | One report generated automatically and sent monthly. Does not provide strategy analysis using reporting. | $5,000 up front and 5000,500/mo |
| 2b | Personalized consulting model focused mostly on CRO | Yes, but minimal | No | One-time keyword research and limited search intent analysis. | Yes, custom and highly detailed. | $3,500 to $6,000/mo |
| 2c | Does SEO with heavy emphasis on content & social media in conjunction | Yes, but minimal | Yes, 4 to 8 pieces / mo | Basic high-volume keyword targeting without analysis of what their clients are able to rank for. | Minimal. Generated automatically; and focuses their reporting on social. | $6,000 to $10,000/mo |
| 3 | Individual consultant working with a team who does technical SEO & keyword research. | Yes | No, attempts to leverage content creators at client company | Basic high-volume keyword targeting with limited search intent analysis. | Minimal. Automatic monthly reports with no analysis. | $135/hr |
Who should be in charge of SEO task management?
No need to overcomplicate it, there are folks out there who are specialized in this exact skill and passionate about getting results. In a nutshell, an SEO project manager helps you achieve all those benefits mentioned above in a set timeframe. They assess where you currently are and create specific projects within a revamped content strategy to move you to where you want to be, assigning SEO tasks facilitating team collaboration along the way.
Learn (or hire for) the key skills of an SEO project manager
Backlinko adds that the #1 result on Google has an average CTR of 31.7% — 10 times more than the #10 result. Perhaps most importantly, people rarely go to page 2 of the search results. Just consider how often you yourself go past the first page.
An understanding of SEO workflow and task management
Yep, search engine optimization has its own workflow. An SEO campaign is built with purpose and effective execution requires someone who understands the required steps. From research and analytics to website content planning and creation to technical SEO, there's more to the game than writing and posting.
Organization and planning
HTML and CSS knowledge
You don't need your SEO guy or gal to be a pro web developer but HTML and CSS are important tools in the SEO belt. The basics of HTML like tags, headers, meta descriptions and linking are significant for SEO. Understanding CSS can help make your website easier to crawl and index.
Tools for SEO and project management
Project management is the art of overseeing tasks and directing them towards a goal. Tools help immeasurably with that and we'll dive into the best of the bunch for project management below, think: Trello, Asana, Basecamp, Monday.com, etc.
On top of that, a manager should be in the know on other tools teams may use to improve productivity, like Gmail, Slack, Google Docs, Dropbox and Google Drive among others. Add to that Excel or Google Sheets for creating a website content inventory or workbook to track progress and content gathering tools and you've got quite an ecosystem on your hands.
Leadership, communication and collaboration
Open communication between and among the SEO team and others in your company or operation is essential. It ensures that the appropriate steps are being taken, allows for feedback to flow and creates an environment of accountability.
Analytics, metrics and reporting
What you don't know can hurt your SEO prospects. Blindly guessing what keywords matter or the relevant trends is a recipe for wasting time and money. Especially since analytics and metrics are so easily accessible. Your SEO guru should be well versed in understanding these reports and implementing the findings.
SEO writing and editing
As with HTML and CSS, your SEO ninja doesn't need to be Hemingway — your writer probably shouldn't be either actually, Hemingway was sparse with words, SEO content tends not to be. Having basic copywriting and editing skills helps in everything from creating outlines to spotting issues in the content.
LET'S HAVE A CHAT
If you're interested in growing your business online, driving sales, increasing revenue and staying ahead of the competition, call us on 0125 358 050.
We specialise in helping startups, small and medium-sized businesses, but are also knowledgeable and experienced enough to carry out a digital marketing strategy for large corporations. Regardless of the industry, we have the people who possess the knowledge to help business thrive, whether they are law practices, medical institutions, a construction company or eCommerce business – whatever the product or services may be, MBA has digital marketing experts who will set up bulletproof marketing campaigns.
Yes. Muasasa Bahth al'Amthal is Saudi Arabian-owned with headquarters stationed in the heart of Riyadh. We do have offices located in several other major Saudi Arabian and international cities, but our team consists of SEO experts, content writers, web designers and developers who are native speakers, so you can count on us to deliver unmatched digital marketing services to match the needs of our Saudi Arabian-based clients.
Digital marketing is an umbrella term for all advertising efforts conducted using digital channels. We are an all-encompassing digital marketing agency, and we provide our clients with all inbound marketing services that will help them boost their online image and brand awareness. From link building, local SEO, social media marketing, paid advertising and content marketing, to website development and design, mobile app development and design and many more. We can help you improve what is existing, but also build a brand from scratch in the online world.
We here at Muasasa Bahth al'Amthal are willing to meet with you and discuss your needs. If you already have a website, we will be more than happy to perform an audit and tell you which aspects require improvements and provide you with a digital marketing strategy that we feel would maximise your online reach. After you are presented with our proposal, it is up to you to decide which services you are interested in investing right now and which you will pass up on or address later in the future.
SEO refers to all activities conducted in order to maximise the amount of traffic a website receives, thus ensuring it appears high in search results. At MBA, we offer our clients both on-page and off-page SEO services. Depending on their specific case, website, requirements and goals, we can perform a complete on-site audit, on-page content and metadata optimisation, as well as off-page activities like backlink portfolio analysis, link building, local citation submission, blogger outreach, and many more.
More than 80% of modern-age users research products (and services) online before making a final decision whether to make a purchase or not. Naturally, you want your target customers to land on your website when in need of the solution you can provide an answer to. SEO can help you appear in their search results and inspire them to click on your website and not one of your competitors. MBA search engine optimisation services will help you rank high in search results, collect recommendations about your business, etc. all with our on-page and off-page efforts.
If you are willing to devote time and energy to it – certainly – but it is hardly possible to achieve results as good as a professional SEO agency would deliver. Namely, search engines are constantly updating their algorithms, and in order to keep track you have to be on top of your digital marketing game at all times, which is hardly possible with all other responsibilities you have as a business owner. In order to carry out a successful digital marketing campaign, you need to be an SEO expert, content marketer, web designer and developer who is at all times present on all social media platforms. Doesn't it sound like a lot of work? The complexity of the process and the amount of time it takes to execute is precisely why the majority of people choose to outsource all of their online marketing needs to an expert SEO agency.
Although search engine algorithm changes happen on a regular basis, there are several factors that generate high returns on web searches. These include, but are not limited to:
Detailed keyword research and analysis
The impeccable technical structure of the website
High quality, original and relevant content optimised for adequate keywords
High-quality backlinks from relevant websites
Our team of SEO marketing experts who specialise in link building make a list of potential prospects, i.e. websites who are influential in your industry and publish topics relevant to your line of business. Our people contact them to offer quality content produced by our team of content writers.
At Muasasa Bahth al'Amthal, we take advantage of several digital marketing tools to determine the quality of a backlink we build for our clients. Here is what we take into consideration:
Domain Authority (DA) or Domain Rank (DR) depending on the tool used (Ahrefs or MOZ);
Number of referring domains a prospect has;
Trust Flow/Citation flow (TF/CF) range and ratio;
Topical relevance;
Awards & Certifications
Quick Links
Social
SEO Markets
Web Design Markets
Services
After completing my Masters in Engineering, I followed the normal and predictable path in a safe, well paid job in corporate Saudi Arabia. A few years on, going through the motions of my mundane 9 to 5 job, like most entrepreneurs, I had an epiphany. This was not the path for me.
So, I started working on my grand plan to market widgets to the world via the world wide web. Working through the night on my new e-commerce venture, I finally launched my grand new business to a world that had been waiting with bated breath for my exciting new offer. Launch day finally came, and I excitedly clicked on my customer enquiries page, and low and behold, not a single enquiry. A week or so on, and with some tweaks to my home page and checkout, I re-launched. Miraculously, not a sale, Zero, Nada, Zilch! And so, began my real-life journey into the world of search-engine-optimisation and pay-per-click. I spent hours, days, weeks, months consuming every article, online course, blog and book ever written about driving traffic to a website.
This journey led me to a job at a leading digital marketing agency in Riyadh. Whilst at first over the moon at landing my dream job, I gradually become frustrated and disenchanted at the service levels and value that my employer was providing to its clients. I realised that I could provide a far better service for a fraction of the price, and with little more than a laptop and big dream this was the birth of MBA.
Finally, being able to put into practice all that I had learnt, our own site had outranked all our competitors within six months, in the most fiercely competitive market, Riyadh. And the rest they say is history……
As a Marketing Manager, I cut my teeth working on the other side of the table, with iconic brands such as Ford Motor Company, Officeworks Superstores and AV Jennings. Being on the client side and working with many of Saudi Arabia's largest ad agencies, taught me a thing or two about service levels and perspective from the client side.
After 15 years I decided to make the jump into small business and entrepreneurship and acquired a share in a small fruit delivery business, called The Fruit Box. Knowing nothing about fruit, and even less about delivery systems, we developed an idea of providing fresh fruit to offices, as a healthy alternative to traditional tea-room snacks. This novel idea soon exploded, and within a few years, we had expanded the business nationally. With a little help from Google and some smart marketing we were making over 15,000 weekly deliveries when I eventually sold my share in the business a few years ago.
Which brings me to my next adventure. Are you old enough to remember the legendary TV Ronson Shaver ad campaign with the guy who loved the product so much he bought the company? Ok, I'm not that old, and it wasn't quite like that, but when I was introduced to Arif, I knew I'd found my perfect match. Having grown a successful business, I knew a few things about the power of Google and digital marketing in building a brand.
Sources:
https://firstpagesage.com/seo-blog/seo-management-cost-pricing-survey/
https://slickplan.com/blog/seo-project-management
https://www.seo.com.sa/seo-management/